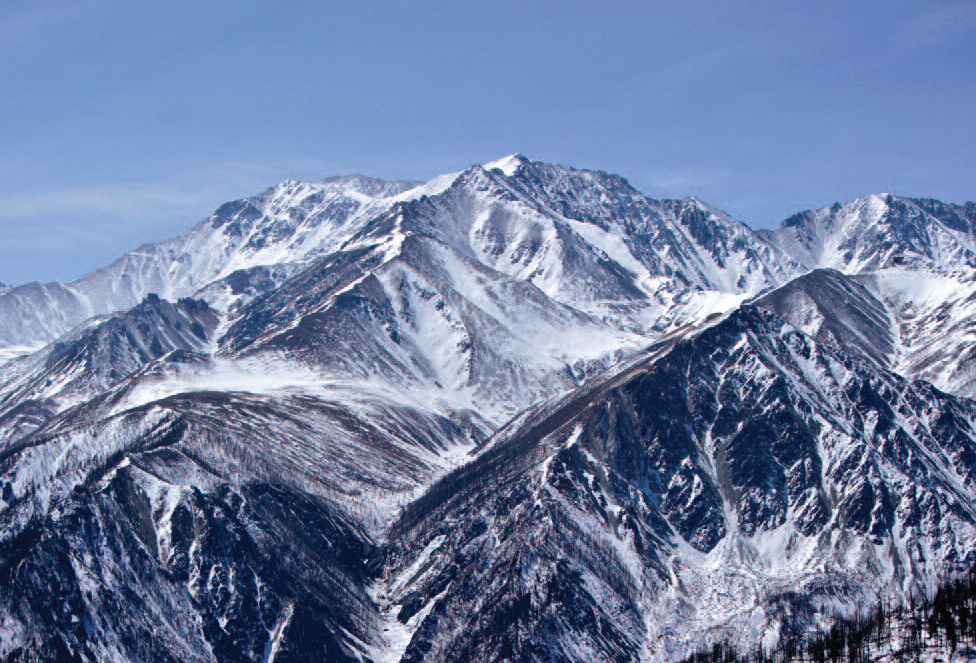 Finding the place of inner stillness
Alex is a trial attorney who knows how to be assertive and use the authority of his position. He began as a public defender, and his closeness to people under the thumb of authority has always made him fight for the underdog. A few years ago, Alex became obsessed with mountain climbing. After immersing himself for eighteen months, he began taking trips around the world, trying to conquer legendary climbs.
Last spring, he traveled to a western province of Mongolia to climb Mount Khuiten, which stands on the edge of the Gobi Desert. All expeditions up Mount Khuiten begin in Ulaanbaatar, which sits on the edge of a barren landscape. The trek begins with a day's walk across the open, green steppes that approach the Altai Mountains. Along the way, Alex saw yaks, sheep, and double-humped camels. He was eager to stand on the 14,350-foot snowcapped summit, from which you can see Russia, China, and Mongolia.
By the second day, Alex was already weary. His determined intent to conquer the mountain began to fade. He was settling into the tired rhythm of planting one foot in front of the other. Talk drifted away into the uneven rhythm of everyone's heaving breath, and there was only the sound of the ponies carrying their gear.
On the third day, they camped on a plateau, and Alex was no longer sure why he was there. As he told me his story, Alex grew tender. He said that everything began to drop away that afternoon. Camped out on the plateau, he felt that the wind of centuries would not slow for any living thing. His obsession with climbing, his work, his career, his training, his history, his dreams, all began to fall off like frozen supplies too heavy to  carry. As he focused on his cold breath, he even let his name slip away for a moment. All that was left was the bare fact of his own existence, the fact of his breath connecting him to the fact of all existence. He was a piece of life living—that was all.
The weather worsened and the climbers had to come down without cresting the summit. It didn't matter to Alex, as he'd found what he didn't know he'd come for. As he descended, he put back on all the aspects of his life: his name, his history, his training, his career. But as he tried to put his will back on, it no longer seemed to fit. With each step down the mountain back into the world, Alex was remade.
Of course, to live in the world we have to wear clothes and have an identity in order to make our way. But it makes a difference when we can show our heart's face without any covering. Though we can't stay this naked, we're sanctified in such moments to have the ancient air touch our soul. Alex encountered the authority of his own being and the authority of all being on the side of that mountain.
This inner quality of authority invokes the touchstone of certainty by which we know first-hand that we're alive. Our inner authority emanates from the nakedness of our soul. Once we remove our masks and opinions, our authority of being resides in whatever point of stillness we can no longer question. Our authority of being resides in the fact of being here, regardless of what circumstance surrounds us, regardless of what we have to put back on to live in the world.
Our awareness of our depth of being is fleeting. Yet just because we close our eyes doesn't mean the sun has disappeared. And just because we can't keep the unquestionable fact of being alive in view doesn't mean that the inherent vitality of life has disappeared. We are more than what happens to us. We are more than what we think or fear. The turbulence we encounter is very real, but underneath what happens to us is the inherent, unwavering fact of life filling us from within.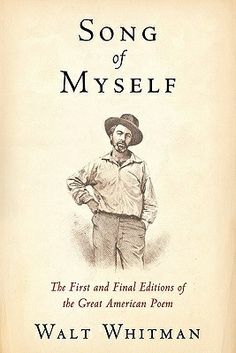 Under all the tension to belong and fit in, under all the psychological weather, there is a place of stillness that is immune to our submitting and resisting. When we can put down all our reasons and excuses, it's from this inner plateau of being that we begin to experience life directly again. This sense of utter being doesn't come from willfulness or determination. It comes when the bottom of our personality nakedly touches the common center of all life. When life-force enters us directly and moves through us completely, our authority of being can't be denied.
In discovering your own authority of being, you may want to spend time with the great poem SONG OF MYSELF by Walt Whitman. I urge you to read it slowly, and to be in conversation with the places it awakens in you.
And the next time you're told you're good or bad, the next time you're ignored or rejected, I encourage you to practice your inner resolve; not by criticizing yourself or finding yourself wanting, but by climbing to that place in you that is immune to both submitting and resisting, that place of unquestioned certainty about the fact of life, which Walt Whitman confirms in SONG OF MYSELF when he says:
I do not trouble my spirit
to vindicate itself
or be understood;

I see that the elementary
laws never apologize.

I exist as I am—that is enough;

If no other in the world
be aware, I sit content;

And if each and all be aware,
I sit content.
Beyond all vindication and blame, the fundamental truth of our existence—the bare fact of our being—can outlast our doing, as Alex discovered when exhausted on the mountain.
Once we remove our masks
and opinions, our

authority of being resides
in whatever point

of stillness we can no
longer question.
Seeds to Water
In your journal, describe the settings you experience that crowd out the simplicity of your presence, and describe the settings that let the simplicity of your presence fill you. In which settings do you spend most of your time? How can you silence the crowd in you and let the simple presence in you have more space?
In conversation with a friend or loved one, describe one place in you that feels both fragile and unbreakable. How did you come to know this place in you? ♦
Copyright © 2016 by Mark Nepo from THE ONE LIFE WE'RE GIVEN, published by Atria Books, a division of Simon & Schuster, Inc. This issue is available to purchase here. If you have enjoyed this piece, consider subscribing.