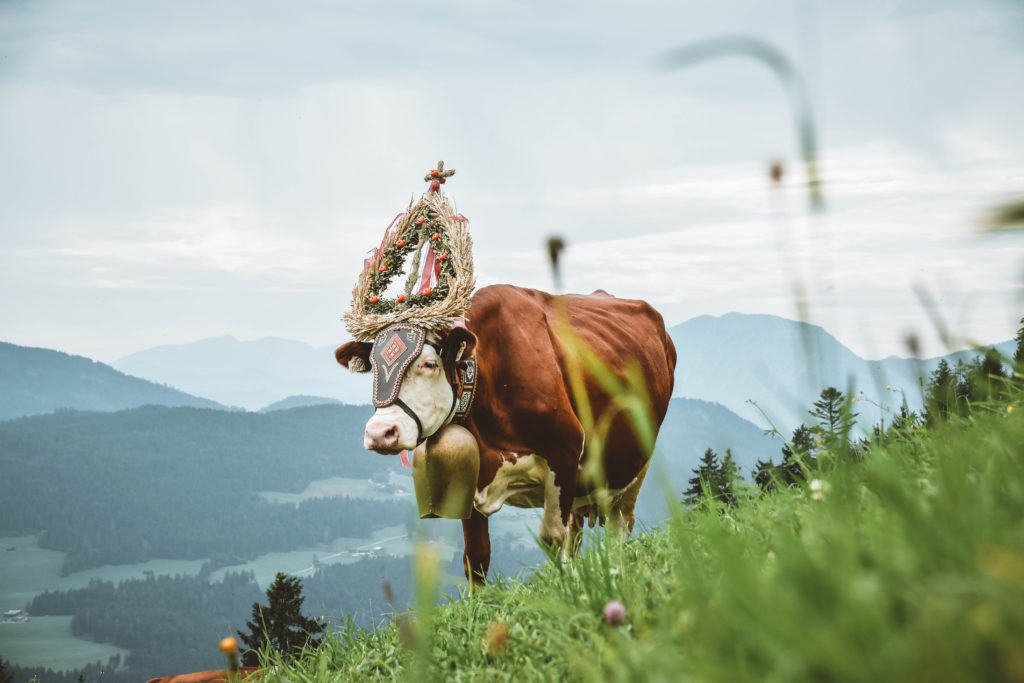 Bestiaries were traditionally works of observation and natural history. Ancient and widespread, their way of observing allowed room for elements of theology, symbolism, and moralizing that strike our modern ear as wildly unscientific. The animals in these old works were not seen in isolation, but in relation to the human sphere. They carried messages and lessons, and had a rightful place in a greater order.
Our own day has brought more detailed facts about animals and a less secure context for the new information. As we learn more about them, can the animals still teach us? We asked our contributors to listen to an animal which has always interested them. Their responses testify to the many levels of relationship which still endure. For the rest of the essays, click here. 
—The Editors
Behold her, single in the field, stately and royal with the coronet of horn, flowing—every joint to muscle yielding—in and out among the grasses, as she comes, punctual, to the byre. Eye and nostril, with diffident, feminine curiosity, continually alive to the outer world, she nevertheless keeps within her, ruminant, the sure knowledge of who she is—Yin incomparable, absolute. To whom or what could she be equal? She is beyond equality.
In India, they wreathe her about with marigolds, the sacred mother animal that lets down milk for man. On occasion, to honor some Personage, she is offered as a sacrifice but always with the mute and mutual understanding that her offer will, with courtesy, be rejected.
Only in the West is she sacred to no one but may, at any moment, become not merely milk but meat, or footwear. Robert Louis Stevenson, however, and may he be blessed for it, saw her plain, her essential acceptance and forbearance, when he wrote:
And blown by all the winds that pass
And wet with all the showers,
She walks amid the meadow grass
And eats the meadow flowers.
In Egyptian lore she is at times Hathor the moon goddess, but more often Nut the sky goddess, bestriding the earth as she arches above it, her hooves marking out East and West, her udder pendulous from the zenith. Who leans a cheek against that skiey flank? Who milks her of the stars? ♦
From Parabola Volume 8, No. 2, "Animals," Summer 1983. This issue is available to purchase here. If you have enjoyed this piece, consider subscribing