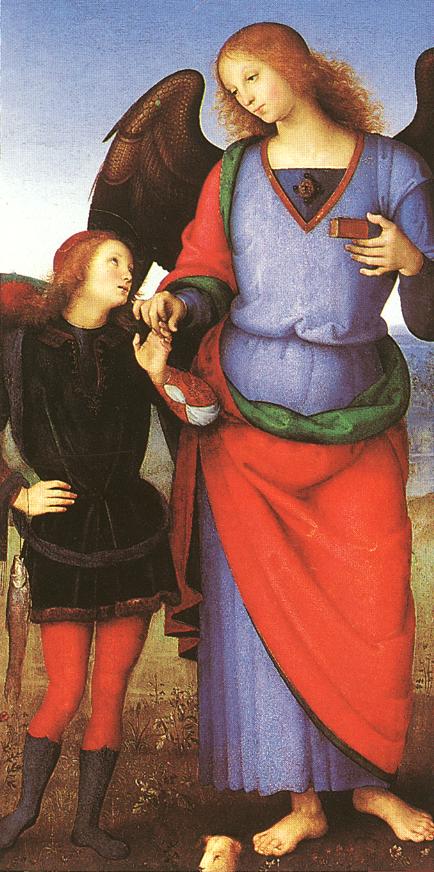 A Hebrew Myth, a potent element in the annals of the bees, tells us that when a child is born an angel takes it under his wing and recites the Torah to it. Having done that he puts his forefinger on the infant lip and says one word, "Forget!"
Clearly, every tradition has a similar angel, for where is the human creature who lacks indentation of the upper lip, that little valley of flesh where the same word has been so ineffaceably expressed? And, indeed, of necessity. For how, without forgetting, can remembering arise? And remembering leads to search.
Maybe it needs another angel, though this time leaving no manifest mark, to set us on our way. Angels, anyway, thread through our lives, invisible presences, energies, messengers, bringers of dreams–not the hodge-podge of daily events–but those rare dreams of portent and revelation that can change the course of our lives. There are angels who walk beside us as Raphael walked with Tobias, pilgrim angels who carry bowls, not for begging at doors but to hold to our lips from time to time to refresh us with a taste of that emptiness which in their land is fullness. Such a draught–even the brush of an angel wing–can bring one to oneself, and thus to remembering; for without remembering we dream our life away and arrive at the end of it to find that there has been nobody there, the initiatory touch truly forgotten and never woken from. The way has been in us but we have not been on the way.
I cannot recall the time when I was not searching for a nameless unknown. Something Else, I called it as a child, and as that it is still known to me. The longing for it affected me most strongly at sundown, and I would weep, not allowing the grownups to comfort me, tenderly or testily, with assurances that the sun would surely rise in the morning. I knew that. But this unknown was clearly connected with it and seemed to depart with the sun.
As I grew, I learned to contain my sorrow, indeed–except at moments when an angel passed–entirely to forget it. Daily life needs its full share of the human creature's two natures–the mind its inventions and imaginings, the heart its orchestra of feelings (oh, the drumbeats, the clarinets, the trombones!), flesh and blood their various feastings, in order to have the material to question and to know. Was it not this share that the Prodigal Son–and most of us are Prodigal Sons–set out with his portion to seek? And after, again like most of us, spending it–the revelings and the subsequent sufferings–he came at last to himself. Having forgotten, he had to remember, reminded, perhaps, by a passing angel, and knew he had to turn home.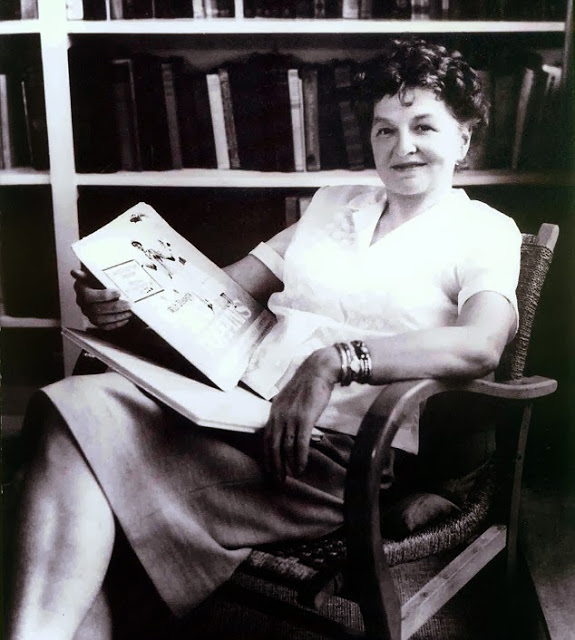 The parable does not tell us much more. But can we suppose that he spent the rest of his life making merry and feeding on fatted calves? Would he not, after such an awakening, such a realization of his own unworth and at length such a welcome home, feel the need to search within for his essential self? Prodigal in all things, would he not submit himself to the fire of self-question, pursue the reparation of the past through the process of metanoia, and with this new energy stirring in him, apply himself to working in the patriarchal fields along with his elder brother who, significantly, never left him?
There is much to be said for that elder brother who is so often maligned. Clearly, having been told to forget he had very soon remembered that what he was searching for was to be found nowhere but at the father's side.
Most of us have to go far before we find what is nearer than the neck vein, but the very distance draws one closer. For myself, Something Else no longer sets with the sun. Rather, the sun goes down in myself and I am lost in the twilight. O Forgetting, sustain my Remembering! Stay my feet, angels, upon the way, so that the seeker becomes the sought, and I , too, may be spied from afar as someone comes running to meet me …"
—Pamela Travers, "Remembering," A lifelong pursuit of Something Else, PARABOLA XVI, No. 2., Summer 1991, "The Hunter."
This issue is available to purchase here. If you have enjoyed this piece, consider subscribing.